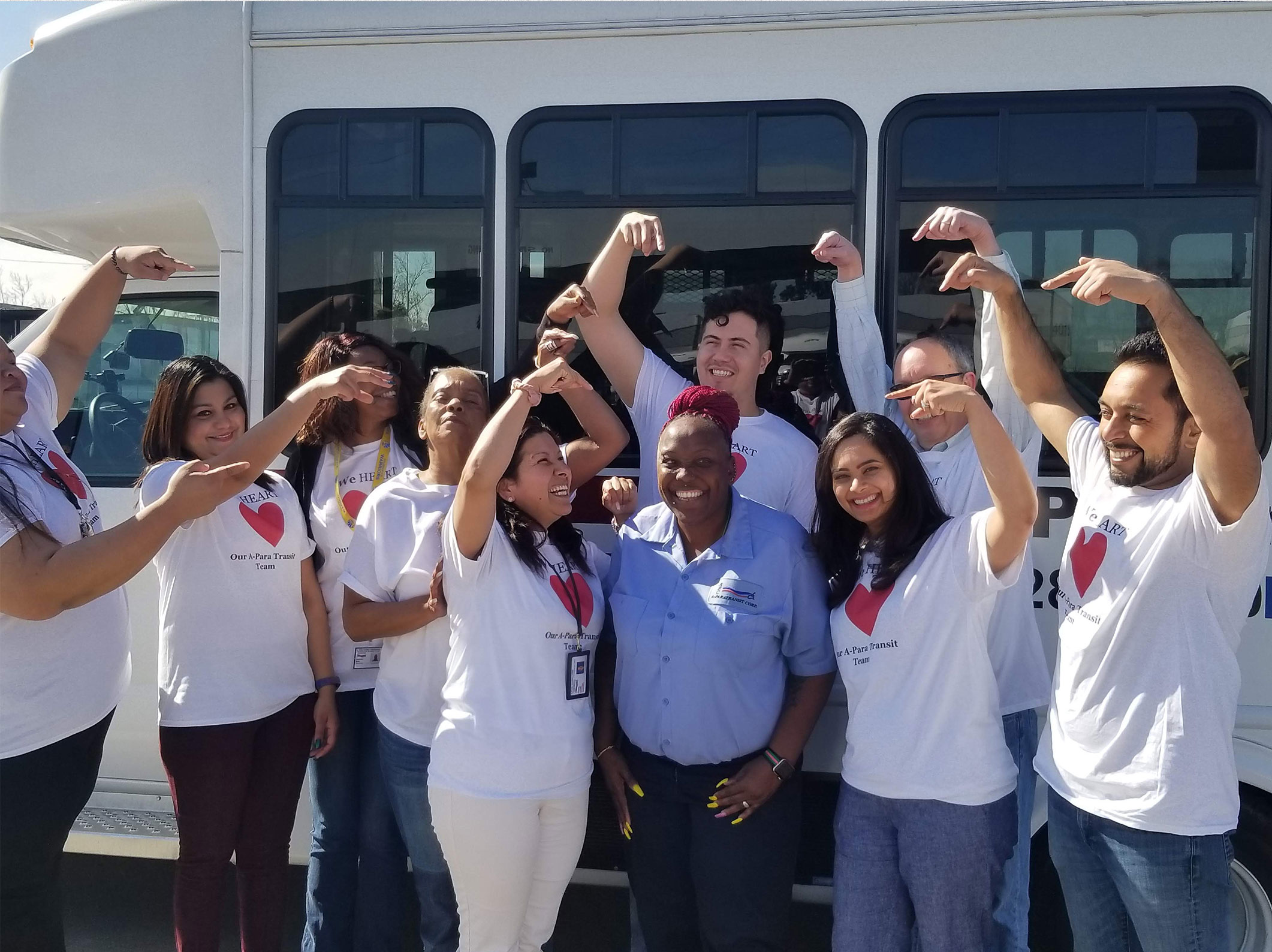 Our company was incorporated in 1996 with the purpose of providing safe, accessible, high quality and crucial transportation service for older adults and individuals who are unable to utilize traditional fixed route transportation due to disability. In 2021 we rebranded as RydeTrans, a name in line with our expansion into multiple transportation modes. Although our name changed, our services still provide riders with essential access and independence.
Our company was founded in 1979 as a San Francisco Bay Area taxi operator, then grew into five different taxi companies, all operating under the original company's umbrella. In 1988, we began operating our first paratransit contract for the City of Oakland. As a result of our excellent service, within a few years we were soon awarded transportation contracts with the Cities of Berkeley, Hayward and San Leandro.
Our goal at RydeTrans is to make a difference in our community. We believe our inspiration comes from the joy we see on our clients faces. RydeTrans strives to embrace their customers as a part of their family.
The loyalty and support drives us to take our clienteles to whatever destination they wish for. Our team has a strong belief in giving back to the community they live in. This ongoing spirit allows us to partner up with our regional parks team and give back to the community's seniors. RydeTrans takes great pride to transport our local seniors to organized activities from centers all across the bay area.
RydeTrans now serves a diverse group of institutional customers, including public transit agencies, governmental entities, school districts, health care providers, social service agencies, and private customers.
We provide a wide array of transportation service offerings, including paratransit, fixed route and shuttle bus services. 

RydeTrans specializes in transporting people who depend on safe, comfortable and reliable transportation to get to essential services like school, medical appointments and work.

RydeTrans provides multiple services that enhance our transportation operations, including focused driver training, efficient scheduling, comprehensive dispatching, robust vehicle maintenance and friendly call center operations. 
We also have extensive experience with a wide variety of vehicle types, ranging from shuttle buses to paratransit vans and sedans. We are proficient in using a variety of technologies, including in-vehicle technologies and function specific software for scheduling and maintenance.
Utilizing state of the art technology is one of the ways RydeTrans provides exemplary service quality. We have extensive experience with various scheduling software platforms, including:
• Ecolane
• ParaPlan
• RouteMatch
• Stratagen
• Trapeze
Our vehicles are equipped with AVL/GPS devices, which allows our dispatchers to pinpoint the exact location of our vehicles. In addition, vehicles are equipped with mobile data computer (MDC) tablets, which improve driver / dispatcher communication and enhance on time performance.
RydeTrans is not a large company, but we are focused on high quality service. For more than forty years, we have distinguished ourselves as a consistent provider of safe, reliable and comfortable transportation. Our contracting customers receive "boutique" service that meets their individual needs, while also receiving industry insights from long-time transit professionals.